Welcome To A More Secure Home
American Alarm Systems specializes in residential security services that protect your family and property from unwanted intruders. Our security specialists can design a simple solution for homeowners on a basic budget or develop a more complex security system with interactive home automation.
Protected. Secure. Modern.
Push-button home security systems are a thing of the past. With our new encrypted touchscreen security panels and sensors, we make security smart, simple and safe. If you haven't upgraded your home security system in the past couple years, then you need a smarter system. Old technology can be difficult to use, easy to hack and offers little convenience to your life, but American Alarm's smart security systems change that. With touchscreen keypads that integrate with our smart home apps, you are able to take control and keep an eye on your home from anywhere.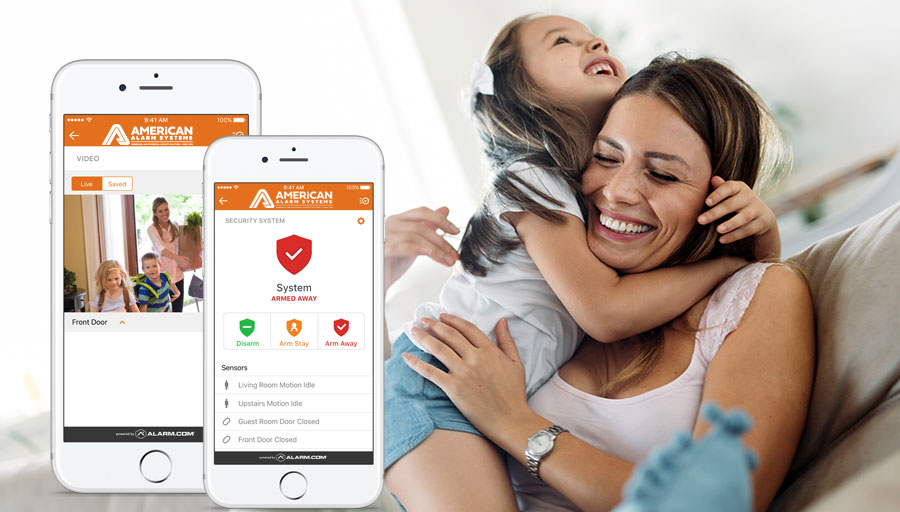 Connected All In One Security
By connecting you with your home, we make living smart, simple and secure. American Alarm's touchscreen alarm panel is our smartest home security system yet. Our smart security control panel features a 7″ touchscreen for easy use, and integrates with all of our security sensors, smart home devices and home security cameras . View your cameras, control your smart home devices and arm your system, all on our encrypted smart home security system. Smarter, simpler and safer security with trusted tamper-proof technology.
Encrypted Wireless Security Sensors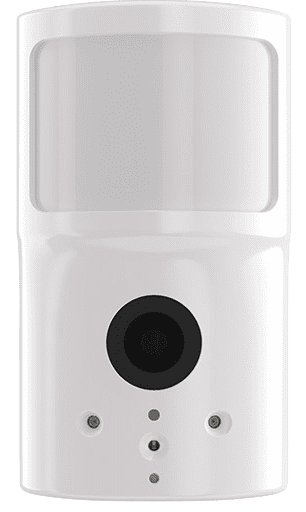 Modern smart home security systems feature the same encryption financial institutions are required to have. Encrypted sensors prevent hacking attempts where intruders use devices or wireless networks to control your alarm without you knowing. Get smarter, future-proof security today with American Alarm.
Step in to the future of home security with encrypted security sensors that that can't be spoofed by criminals.
24/7 Whole Home Alarm Monitoring
& Emergency Detection Devices
Sometimes the greatest threat to your safety goes beyond break-ins. With emergency detection sensors and devices, American Alarm helps protect you from unpredictable emergencies such as fires, gas leaks or even floods that could cause permanent damage to your home. 
Traditional smoke detectors and CO sensors will notify you of problems while you're at home, but if you're not, they do very little to help. With monitored safety equipment from American Alarm, we can dispatch emergency services before damage spreads. As a result, we help you reduce risks and notify you and your family before walking in to a dangerous situation.
Want More? Upgrade to Home Automation!
Home security shouldn't be a chore.
American Alarm Systems Makes It Easy.
By connecting you with your home, we make living smart, simple and secure. Our home security systems keep you safe and in control. Upgrade to a smart home alarm system and never worry about your home again.
About Us
Established in 1958, American Alarm Systems is a full-service alarm company proudly serving Southern California. We design, install, service, and monitor cutting-edge security solutions for your home or business.
Contact
1101 S. Grand Ave Ste G
Santa Ana, CA 92705
Monday-Friday 7:30am to 4:30PM
Alarm Monitoring 24/7
(800) 262-5276